Visit of Fanavaran Pooya Sanat Vafa Representatives
On 15 January 2018, representatives of the Iranian Fanavaran Pooya Sanat Vafa visited Izolyator plant.

Fanavaran Pooya Sanat Vafa (PSV) provides industrial equipment, particularly equipment needed in the Iran power and electricity industry, providing engineering services for domestic manufacturers and educational services for their employees.
PSV was represented by A. Vahedi and M. Nezam. Mr. Droodi, partner of PSV accompanied them.
On Izolyator side, the visit was received by the representatives of the International Business Development dept.: Andrey Shornikov, Head and Dmitriy Orekhov, Manager.
The sides discussed results of cooperation and prospected activities for 2018. The partners exchanged advertising and presentation materials.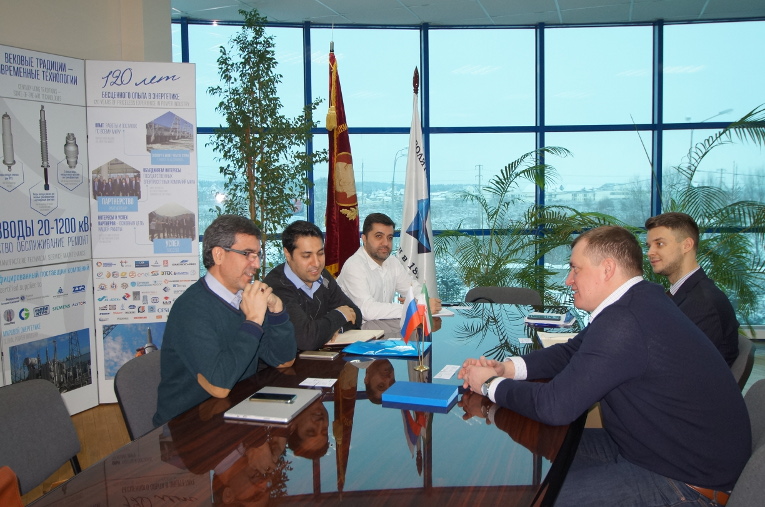 Meeting at Izolyator plant with PSV representatives, L-R: A. Vahedi, M. Nezam, Mr. Droodi, Andrey Shornikov and Dmitriy Orekhov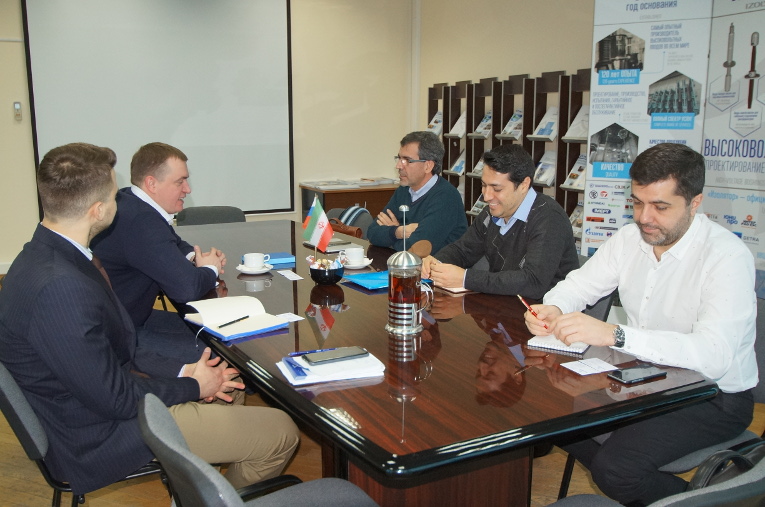 The talks went well