Opening of Sports Hall at Izolyator Plant
On 8 February 2018, Izolyator opened a sports hall.
The modern sports facility was erected using own resources of the company following the strategy of sports and healthy lifestyles popularization among the staff of the plant.
Alexander Slavinsky, Chairman of the Board of Directors and Sergey Moisseev, Chief Executive Officer took part in the opening ceremony.
After the official part, the sports hall was opened by a friendly volleyball game between the teams of the company.
From now on, staff members can improve their skills in various competitive team sports, such as volleyball, futsal, ping pong, badminton and other game disciplines.
The sports hall also offers new opportunities of organization of various corporate competitions.
Improving of the staff members' health, promotion of a healthy lifestyle and strengthening of corporate team spirit are a priority in development of the company. The construction of the new sports hall coincided in time with the 10th Anniversary of the manufacturing complex of Izolyator, built in Pavlova Sloboda of the Moscow region.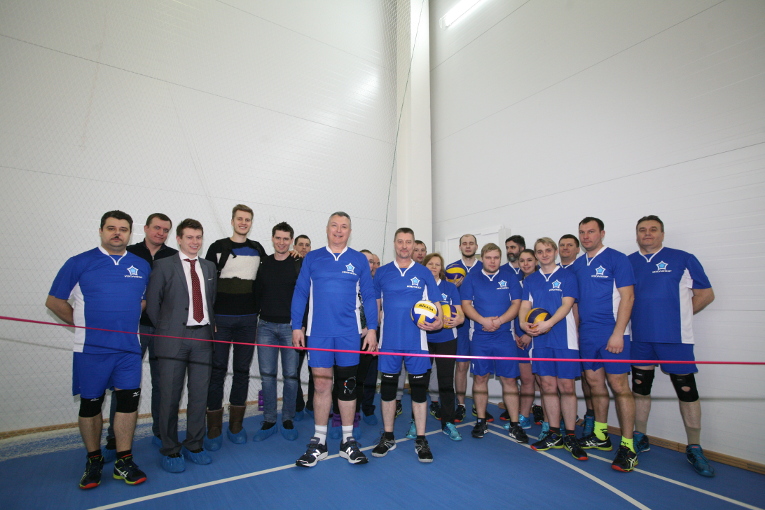 There is one moment left till the opening of the sports hall of Izolyator plant